Solea® Laser Fort Bragg, CA
Patients prefer fillings without a needle or a drill.
The doctors and team at Fort Bragg Center For Laser & Cosmetic Dentistry are proud to be the only dental office in Mendocino County to offer the revolutionary Solea® technology to our patients.
Solea's dental laser offers patients a reliably anesthesia-free alternative to the traditional drill for hard and soft tissue procedures. Its unique 9.3 µm wavelength provides a natural anesthetic effect while also affording our doctors the ability to cut dental enamel with unprecedented speed and precision.
Patient Experience
Patients experience virtually painless procedures that take a fraction of the time of a traditional dental appointment because practitioners do not need to inject anesthetic or control bleeding.
No drill.
No needles.
No soreness.
No jarring noises.
And multiple procedures done in one appointment.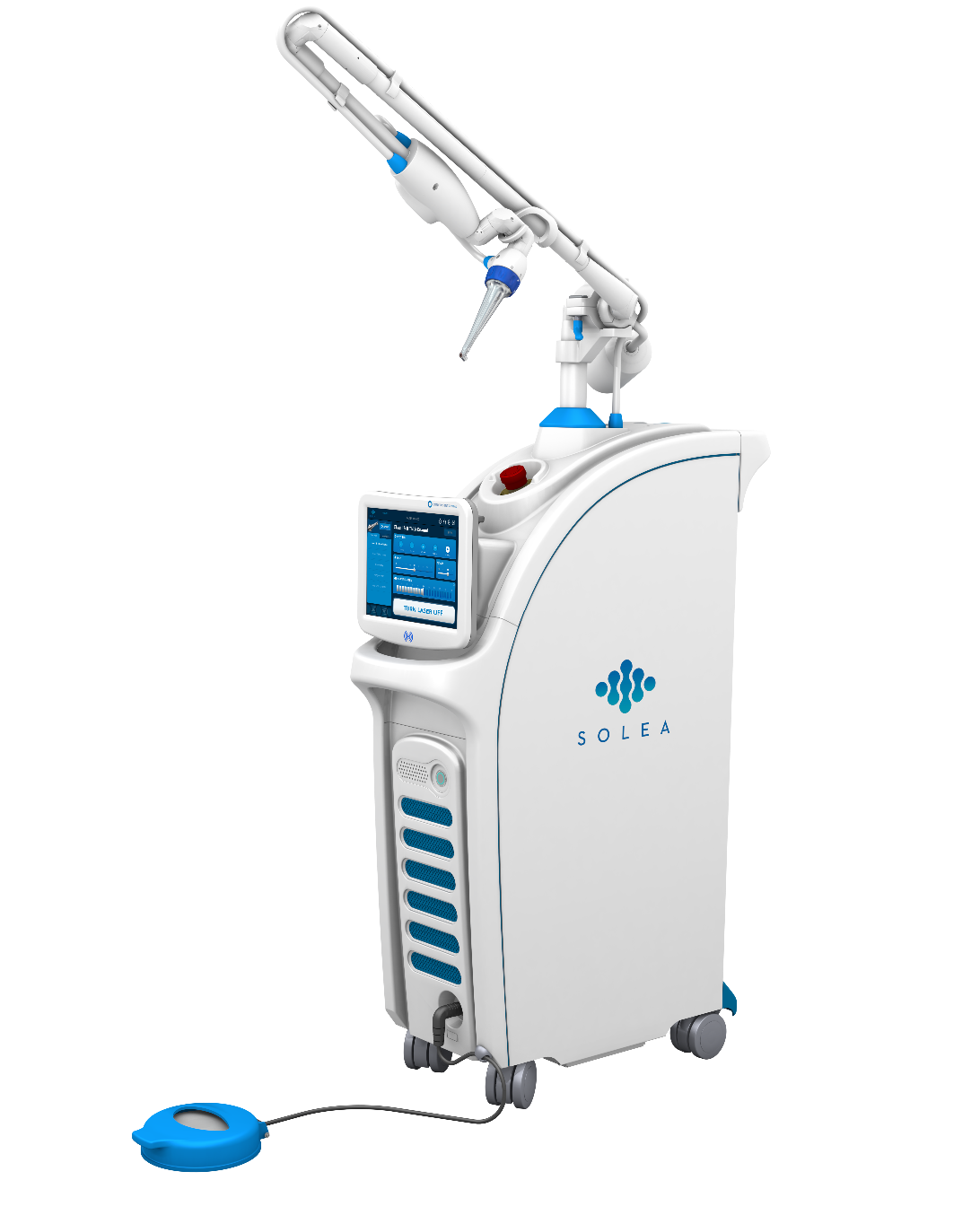 Changing How People Think of the Dentist
By eliminating anesthesia for hard tissue procedures and enabling you to easily perform soft tissue procedures, Solea dramatically increases new patient flow, enables better clinical outcomes, makes you more efficient, and allows you to perform procedures you previously referred out. And now with the addition of Solea® Sleep (a simple, fast, non-surgical snoring therapy that tightens the soft palate with low-level laser light), treating snoring has never been easier. Perform your best dentistry and watch your practice transform.
An experience that moves patients
Enjoy the highest degree of control over procedures and practice truly minimally invasive dentistry. For hard tissue, Solea allows for selective tissue ablation, which results in the preservation of healthy tooth structure and minimized risk of iatrogenic damage. Solea also provides a bactericidal effect because laser energy kills all bacteria with which it comes in contact. For soft and osseous tissue, Solea enables precise control and is both atraumatic and virtually blood-free, allowing you to deliver better outcomes than you could deliver using traditional instruments.
By eliminating the primary causes of patient anxiety (the needle and the drill), Solea delivers a dental experience patients prefer. When needles, numbness, and the sound of the drill, and the pain are all removed from a patient's dental experience, two important things happen: 1) Patients never settle for a traditional experience again, and 2) They encourage their family and friends to experience the same.
Deliver better outcomes
Enhanced Infection Control
Reduction in aerosols & splatter vs. drill.
Here at Fort Bragg Center For Laser & Cosmetic Dentistry we have the latest technological advancements to help reduce aerosols and splatter to provide you with the safest dental experience possible. Call (707) 964-2618 with any questions or to schedule an appointment.
Testimonials
Solea® Laser Resources